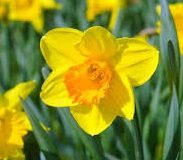 Donna Jean Thompson
Stockton Springs – Donna Jean Thompson, 59, died July 26, 2019 in Bangor after a brief fight with cancer. She was one of nine children born April 9, 1960 on Cape Cod, MA to Bernard R. and Charlotte (McLeod) Thompson.
Donna moved to Maine with her family as an infant and grew up on Copeland Hill in Holden, attending school and graduating from Brewer High School with honors. Donna left Maine to work at the historical Hancock Inn in New Hampshire and learned the restaurant business from the bottom up. After 10 years, she moved to Nantucket Island, Mass where, for the next 22 years, she worked in elite restaurants on the island. Donna made many close friends on Nantucket and among them was Charlotte Matteson who was in close contact for the rest of her life. In 2006, Donna moved back to Maine to be closer to her parents and bought a home in beautiful Stockton Springs. Here she had her own work of animal care, which was her passion, domestic work, yard work and volunteering. She, again, made many friends that became her family and supporters. Donna was much loved by many and will be sorely missed.
She is survived by her parents of Brewer; her siblings, Patricia, Robert, Lorraine, Mark, Theresa and Paul and was predeceased by two brothers, Wayne and Peter; many aunts, uncles and cousins.
Services will be private and any memorial or gathering in her memory will be announced at a later date. For those who wish, memorial donations may be made to the Stockton Springs Community Library, 6 Station St., Stockton Springs, ME 04981. Arrangements by Kiley & Foley Funeral Service, Bangor and Brewer and messages and memories may be share with her family at kileyandfoley.com.