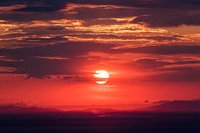 Donald Jeffery Rowell
Donald Jeffery Rowell, 73, husband of Annie (Elliott) Rowell, died Oct. 31, 2020 at his home after a lengthy illness. He was born June 26, 1947 in Bangor, the son of Donald A. and Helen G. (Robinson) Rowell.
Donald "Jeff " grew up in Bangor and worked for many years as an appliance repair technician.
He is survived by his wife Annie, children Dawn Rowell, Melanie Snow, Kim Cyr, and stepson Benjamin Pollard. He was predeceased by his son Troy. He also leaves behind one sister, Eleanor Phelps of Lake Worth, FL, and two special sisters-in-law, Jeanne Elliott Smith and Pamela Batchelor. He was known as "Unkie" to special nieces Emily Milligan and Pamela Tippin, and numerous great nieces and nephews. He was loved dearly by his family and he loved each and every one of them in return. He adored his family, was full of life, quick to laugh, always ready with advice, and loyal to those he loved.
Services will be private. Arrangements trusted to Kiley & Foley Funeral Service, 299 Union St., Bangor. Messages and memories may be shared with his family at kileyandfoley.com.