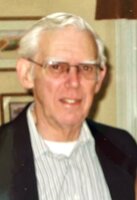 John Howard Eaton
Bangor & Dover, NH - John H. Eaton, 82, widower of Wendy Ann (Ruggles) died in Rochester, NH on Monday, April 11, 2022 after a brief illness. He was surrounded by those he loved. His care, loyalty and humor will live on through them. Family was the most important thing to John and he dedicated his life to quietly and compassionately caring for those around him.
John was born January 1, 1940 in Newton, Massachusetts the son of late Gordon and Doris (Hainsworth) Eaton. He graduated from Walpole High School, attended Emerson College and joined the Army and Army reserves. John worked in the early days of television news, broadcasting in Presque Isle and Bangor, Maine. He spent most of his working life at Bangor Daily News and ended his career at the Ellsworth American.
John was predeceased by his wife Wendy Ann (Ruggles), his son John H. Eaton Jr, and his brother, Kenneth Eaton. Survivors include his daughter, Denise Copley and her husband, Todd of Dover, NH, his beloved granddaughter, Natalie Copley and her fiance Nicholas Limoncelli of Nashville, TN, his brother, Lawrence Eaton of Clayton, NC as well as several nieces and nephews.

A memorial service will be held 3 PM Saturday, April 30, 2022 at First Parish Church in Dover, NH. A burial at Pine Hill Cemetery in Orrington, Maine will be held at a later date. Arrangements trusted to Kiley & Foley Funeral Service, 69 State St., Brewer. Messages and memories may be shared at kileyandfoley.com