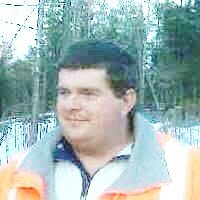 Michael Steven McCarthy
BREWER and HERMON - Michael Steven McCarthy, Jr., 46, passed away unexpectedly from natural causes on April 28, 2022, at his home in Brewer. He was born October 28, 1975, in Bangor, the son of Grace McCarthy Chambers and Michael Steven McCarthy Sr.
Michael graduated from Brewer High School. He previously worked for Hermon Public Works, was a volunteer fire fighter, volunteered at Hermon Ambulance, and spent time as a Scout leader. Over the years he resided in the Brewer, Bangor and Hermon area. He enjoyed helping others, barbecuing, campfires and spending time outdoors. He found a new love, fly fishing, when he won a BDN contest and went on a fly fishing/drift boat trip in 2018 and had a wonderful time.
He was predeceased by father, Mike Sr. and step-father, Almer Chambers, Jr. He is survived by and will be greatly missed by sons Kendrick of Bangor, Derek of Bangor, Keegan of Bangor and their mother Dora McCarthy of Brewer; mother Grace "Ellie" of Brewer; brothers Jim Doherty, Jr. of Waterford, CT, John Doherty and wife Lisa of Bangor; sisters Debbie Rhome and husband Cliff of Limestone, Ruth Doherty of Hermon, Cindy Wade and husband Ron of Victoria, TX; many extended family members - aunts, nieces and nephews.
Services will be held privately. Messages and memories may be shared with the family at kileyandfoley.com
Arrangements by Kiley & Foley Funeral Service, Bangor and Brewer.