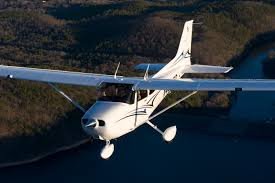 In Memory of
Theodore R. Littlefield
1927 - 2017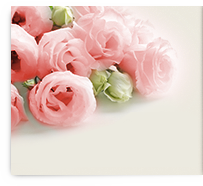 Obituary of Theodore Littlefield
Theodore Robert Littlefield
Hampden - Theodore Robert Littlefield, Lt. Col. USA Ret, of Hampden, Maine, aged 90, died September 30, 2017. He was born March 10, 1927 in Bangor, the son of Theodore and Mabelle (Colby) Littlefield. He was a graduate of the Brewer schools, the University of Maine, and the US Army Command and General Staff College. He served in the US Marine Corps in WWII, was commissioned a 2nd Lt. USAR in 1949, and served for 28 years before being retired. Ted was a Professional Engineer and Land Surveyor. He was Chief Engineer at Dow Air Force Base when it closed. He then taught at what is now Eastern Maine Community College, where he was head of the Department of Environmental Engineering Technology when he retired. He was a pilot and a sailor who loved flying over Maine and sailing its coast. He spent many happy hours researching his ancestors and reading. During the over sixty years that he lived in the same house in Hampden, he enjoyed using his engineering and carpentry skills to maintain the homestead.
Ted was predeceased by his siblings, Virginia Bradshaw, Frederick Littlefiled, William Littlefield, and their spouses; his wife Charlotte Pressey Littlefield and their children, Theodore Comins Littlefield, and Deborah Littlefield McMahon Drucker. He is survived by his wife, Joan Marie Speyer, their granddaughters, Caitlin and Fiona McMahon, his brother-in-law and sister-in-law, Allen and Jane Speyer, and numerous nieces and nephews.
A celebration of life service will be held 10 a.m. Saturday, October 7, 2017 at Kiley & Foley Funeral Service, 69 State St., Brewer. The service will be followed by time for guests to visit with family and friends at the funeral home. In lieu of flowers, donations may be made to Bangor Public Library, 145 Harlow St., Bangor, ME 04401. Messages and memories of Ted may be shared at kileyandfoley.com.
We affirm our "connectedness" to our community through civic involvement, religious faith, and support of children and family organizations and functions. We maintain a professional relationship with area funeral homes in order to maintain flexibility and to offer a higher level of service.
- Kiley Funeral Home




Brewer Location
69 State Street
Brewer, ME
04412
Tel: (207) 989-3311
Fax: (207) 989-3337
Email: info@kileyandfoley.com
Bangor Location
299 Union Street
Bangor, ME
04401
Tel: (207) 942-0392
Fax: (207) 989-3337
Email: info@kileyandfoley.com
Quick Links
About Us
Funeral Planning
Pre-Planning
Local Resources
FAQ